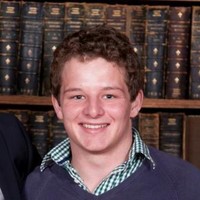 I work at the Applied AI Lab (A2I) at the Oxford Robotics Institute, University of Oxford supervised by Professor Ingmar Posner.
My reserach has primarily focused on integrating geometric and other prior knowledge into learning for perception and planning tasks for urban autonomous vehicles. I am looking for opportunities to apply myself to larger scale applications.
If you have any questions please don't hesitate to get in contact.
[CV] [Google Scholar] [LinkedIn] [Applied Artificial Intelligence Lab]
Experience
Research Assistant, Applied AI Lab, University of Oxford (07.2019 → Present)
PhD Student, Applied AI Lab, University of Oxford (10.2015 → 2019)
Consulting Research Engineer, Oxbotica (01.2017 → 03.2018, 10.2018 → Present)
Machine Learning, Nuro (06.2018 → 09.2018)
Platform Engineer, UK Space Agency (10.2016 → 11.2016)
Technical Placement, BAE Systems Detica (06.2012 → 08.2012)
Publications
Real-time Kinematic Ground Truth for the Oxford RobotCar Dataset
Will Maddern, Geoffrey Pascoe, Matthew Gadd,

Dan Barnes

, Brian Yeomans and Paul Newman
arXiv preprint
[Paper] [Dataset Website]
Under the Radar: Learning to Predict Robust Keypoints for Odometry Estimation and Metric Localisation in Radar


Dan Barnes

and Ingmar Posner
International Conference on Robotics and Automation (ICRA) 2020
[Paper] [Video] [Blog] [Dataset Website] [Dataset Blog]

@inproceedings{UnderTheRadarICRA2020,
  address = {Paris},
  author = {Dan Barnes and Ingmar Posner},
  title = {Under the Radar: Learning to Predict Robust Keypoints for Odometry Estimation and Metric Localisation in Radar},
  booktitle = {Proceedings of the IEEE International Conference on Robotics and Automation (ICRA)},	
  url = {https://arxiv.org/abs/2001.10789},
  pdf = {https://arxiv.org/pdf/2001.10789.pdf},
  year = {2020}
}

Kidnapped Radar: Topological Radar Localisation using Rotationally-Invariant Metric Learning
S. Saftescu, M. Gadd, D. De Martini,

D. Barnes

and P. Newman
International Conference on Robotics and Automation (ICRA) 2020
[Paper] [Video] [Dataset Website] [Dataset Blog]

@inproceedings{KidnappedRadarICRA2020,
  address = {Paris},
  author = {S\u{a}ftescu, {\cb{S}}tefan and Gadd, Matthew, and De Martini, Daniele, and Barnes, Dan, and Newman, Paul},
  title = {{Kidnapped Radar: Topological Radar Localisation using Rotationally-Invariant Metric Learning}},
  booktitle = {Proceedings of the IEEE International Conference on Robotics and Automation (ICRA)},	
  url = {https://arxiv.org/abs/2001.09438},
  pdf = {https://arxiv.org/pdf/2001.09438.pdf},
  year = {2020}
}

RSL-Net: Localising in Satellite Images From a Radar on the Ground
Tim Y. Tang, Daniele De Martini,

Dan Barnes

and Paul Newman
International Conference on Robotics and Automation (ICRA) 2020
[Paper] [Dataset Website] [Dataset Blog]

@inproceedings{RSLNetICRA2020,
  address = {Paris},
  author = {Tim Y. Tang and Daniele De Martini and Dan Barnes and Paul Newman},
  title = {RSL-Net: Localising in Satellite Images From a Radar on the Ground},
  booktitle = {Proceedings of the IEEE International Conference on Robotics and Automation (ICRA)},	
  url = {https://arxiv.org/abs/2001.03233},
  pdf = {https://arxiv.org/pdf/2001.03233.pdf},
  year = {2020}
}


@inproceedings{Barnes2019MaskingByMoving,
  author = {Dan Barnes and Rob Weston and Ingmar Posner},
  title = {Masking by Moving: Learning Distraction-Free Radar Odometry from Pose Information},
  booktitle = {{C}onference on {R}obot {L}earning ({CoRL})},
  url = {https://arxiv.org/abs/1909.03752},
  pdf = {https://arxiv.org/pdf/1909.03752.pdf},
  year = {2019}
}

The Oxford Radar RobotCar Dataset: A Radar Extension to the Oxford RobotCar Dataset


Dan Barnes

, Matthew Gadd, Paul Murcutt, Paul Newman and Ingmar Posner
International Conference on Robotics and Automation (ICRA) 2020
[Paper] [Video] [Blog] [Dataset Website]

@inproceedings{RadarRobotCarDatasetICRA2020,
  address = {Paris},
  author = {Dan Barnes and Matthew Gadd and Paul Murcutt and Paul Newman and Ingmar Posner},
  title = {The Oxford Radar RobotCar Dataset: A Radar Extension to the Oxford RobotCar Dataset},
  booktitle = {Proceedings of the IEEE International Conference on Robotics and Automation (ICRA)},	
  url = {https://arxiv.org/abs/1909.01300},
  pdf = {https://arxiv.org/pdf/1909.01300.pdf},
  year = {2020}
}

The 2016 UK Space Agency Mars Utah Rover Field Investigation (MURFI)
M.R. Balme, M.C. Curtis-Rouse, S. Banham,

D. Barnes

, R. Barnes, et al.
Planetary and Space Science 165, 2019
[Paper]

@article{
	oro58259,
	title = {The 2016 UK Space Agency Mars Utah Rover Field Investigation (MURFI)},
	author = {M. R. Balme and M. C. Curtis-Rouse and S. Banham and D. Barnes and R. Barnes and A. Bauer and C. C. Bedford and J.C. Bridges and F. E. G. Butcher and P. Caballo and A. Caldwell and A. J. Coates and C. Cousins and J. M. Davis and J. Dequaire and P. Edwards and P. Fawdon and K. Furuya and M. Gadd and P. Get and A. Griffiths and P. M. Grindrod and M. Gunn and S. Gupta and R. Hansen and J. K. Harris and L. J. Hicks and J. Holt and B. Huber and C. Huntly and I. Hutchinson and L. Jackson and S. Kay and S. Kyberd and H. N. Lerman and M. McHugh and W. J. McMahon and J.-P. Muller and T. Ortner and G. Osinski and G. Paar and L. J. Preston and S. P. Schwenzer and R. Stabbins and Y. Tao and C. Traxler and S. Turner and L. Tyler and S. Venn and H. Walker and T. Wilcox and J. Wright and B. Yeomans},
	year = {2019},
	pages = {(Early Access)},
	journal = {Planetary And Space Science},
	url = {http://oro.open.ac.uk/58259/}
}


@inproceedings{
	BarnesICRA2018,
	address = {Brisbane},
	author = {Barnes, Dan and Maddern, Will and Pascoe, Geoffrey and Posner, Ingmar},
	title = {Driven to Distraction: Self-Supervised Distractor Learning for Robust Monocular Visual Odometry in Urban Environments},
	booktitle = {Proceedings of the IEEE International Conference on Robotics and Automation (ICRA)},
	month = {May},
	url = {https://arxiv.org/abs/1711.06623},
	pdf = {https://arxiv.org/pdf/1711.06623.pdf},
	year = {2018}
}

Find Your Own Way: Weakly-Supervised Segmentation of Path Proposals for Urban Autonomy


Dan Barnes

, Will Maddern, Ingmar Posner
International Conference on Robotics and Automation (ICRA) 2017
[Paper] [Video] [Interactive Poster] [Blog]

@inproceedings{
	BarnesICRA2017,
	Address = {Singapore},
	Author = {Barnes, Dan and Maddern, Will and Posner, Ingmar},
	Booktitle = {Proceedings of the IEEE International Conference on Robotics and Automation (ICRA)},
	Month = {June},
	Pdf = {https://arxiv.org/pdf/1610.01238.pdf},
	URL = {https://arxiv.org/abs/1610.01238},
	Title = {Find Your Own Way: Weakly-Supervised Segmentation of Path Proposals for Urban Autonomy},
	Year = {2017}
}

MURFI 2016 - From Cars to Mars: Applying Autonomous Vehicle Navigation Methods To a Space Rover Mission
Brian Yeomans, Horia Porav, Matthew Gadd,

Dan Barnes

, et al.
Symposium on Advanced Space Technologies in Robotics and Automation (ASTRA) 2017
[Paper]
UK Space Agency "Mars Utah Rover Field Investigation 2016"(MURFI 2016): overview of mission, aims and progress
M.R. Balme, M.C. Curtis-Rouse, S. Banham,

D. Barnes

, R. Barnes, et al.
Lunar and Planetary Science Conference 2017
[Paper]

@inproceedings{
	oro48661,
	booktitle = {48th Lunar and Planetary Science Conference},
	month = {March},
	title = {UK Space Agency ?Mars Utah Rover Field Investigation 2016? (MURFI 2016): overview of mission, aims and progress},
	author = {M. R. Balme and M. C. Curtis-Rouse and S. Banham and D. Barnes and R. Barnes and A. Bauer and C. Bedford and J. Bridges and F. E. G. Butcher and P. Caballo and A. Caldwell and A. Coates and C. Cousins and J. Davis and J. Dequaire and P. Edwards and P. Fawdon and K. Furuya and M. Gadd and P. Get and A. Griffiths and P. M. Grindrod and M. Gunn and S. Gupta and R. Hansen and J. K. Harris and J. Holt and B. Huber and C. Huntly and I. Hutchinson and L. Jackson and S. Kay and S. Kybert and H. N. Lerman and M. McHugh and W. McMahon and J.-P. Muller and G. Paar and L. J. Preston and S. Schwenzer and R. Stabbins and Y. Tao and C Traxler and S. Turner and L. Tyler and S. Venn and H. Walker and J. Wright and B. Yeomans},
	year = {2017},
	keywords = {rover trial; MURFI; ESA; UKSA},
	url = {http://oro.open.ac.uk/48661/},
}


@inproceedings{
	BarnesIV2015,
	Address = {Seoul, South Korea},
	Author = {Barnes, Dan and Maddern, Will and Posner, Ingmar},
	Booktitle = {{P}roceedings of the {IEEE} {I}ntelligent {V}ehicles {S}ymposium ({IV})},
	Month = {June},
	Pdf = {http://www.robots.ox.ac.uk/~mobile/Papers/2015IV_barnes.pdf},
	Title = {{E}xploiting {3D} {S}emantic {S}cene {P}riors for {O}nline {T}raffic {L}ight {I}nterpretation},
	Year = {2015}
}

External Projects
MURFI 2016 - UK Space Agency Mars Utah Rover Field Investigation